The largest online Ferrari community in the world
#smfomnn (Stuff my Ferrari or Maserati Needs Now!)
Why shop at Ricambi America?
Whether you drive a Ferrari or Maserati, Ricambi America has the genuine parts and accessories you want. We offer one of the largest online catalogs of genuine Maserati and Ferrari parts, tools, and highly desirable aftermarket performance parts. Finding the items you need is fast and easy. In addition to Genuine Ferrari and Maserati parts, you'll find premium aftermarket brands like Hill Engineering.

Ricambi America is proud to service both retail and wholesale/trade customers, so whether you need one replacement part or you're after a complete engine service kit, we can help. Our goal is to make your shopping experience easy and fun. We offer economical worldwide shipping via FedEx or USPS, and outstanding customer service that has made us a leader in exotic car parts sales.
In our Collections, we highlight some of the most common Maserati and Ferrari parts requested by our customers:
Clutch assemblies
Fuel pumps
Hill Engineering parts
Oil change kits
Major/timing belt kits
Water pumps
Oxygen sensors
Window regulators and accessories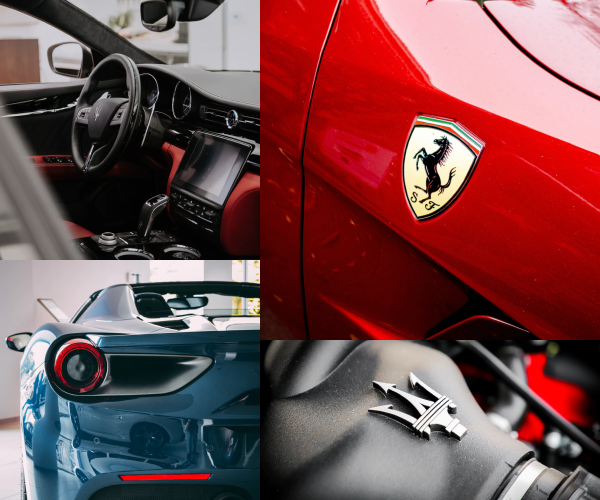 Our mission is to help you keep your Ferrari or Maserati in the best possible condition, whether you are embarking on a full mechanical restoration where genuine and original parts are required, or simply performing routine maintenance tasks that demand the highest possible quality parts and reliable Maserati and Ferrari tools. Whether you contact us over the telephone, email, our live chat feature, we enjoy seeing and hearing how Ferrari and Maserati parts from Ricambi America make your projects successful.